Meet Jim Scott
Two things Jim loved in life: soccer and music. And what better way to honor Jim while raising money for a sport he loved, soccer, by hosting a music festival in his honor at the St. Louis Soccer Park in Fenton, MO.
Jim Scott and Soccer
Jim founded the Scott-Gallagher Soccer Club out of the family home in Florissant, MO. Intended to be a small, north county club where local kids could play competitive soccer under great coaches, Scott-Gallagher Soccer Club grew beyond the family's wildest dreams. The original club consisted of four select boy's teams. Just a few years after its inception, the Scott-Gallagher U-19 boys team won the club's first National Championship in the 1981 McGuire Cup. In 1983, the club received wide recognition for its unprecedented achievement of winning four Regional Championships in the same year. In 1984, Scott-Gallagher S.C. notched its second McGuire Cup National Championship, and then again in 1991. The club later merged with Busch/St. Louis and Metro United in Illinois and is regularly ranked among Soccer America's top soccer and continues today under the name of St. Louis Scott-Gallagher, serving thousands of young girls and boys in the St. Louis and Metro East areas in their passion to play. For these accomplishments and for his significant contributions to the St. Louis soccer community, Jim Scott was honored with the Monsignor Jimmy Johnston Award at the St. Louis Soccer Hall of Fame Induction Banquet in 2019.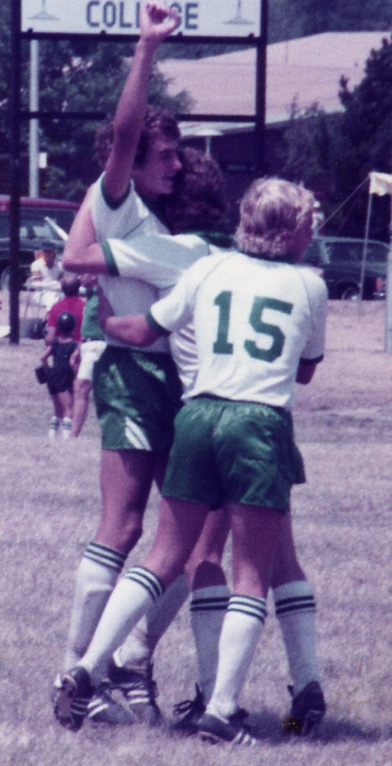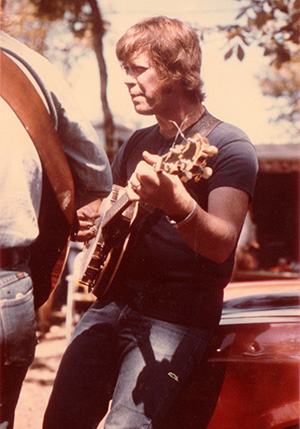 Jim Scott and Music
Before soccer, there was plenty of music. Jim's life was influenced by all types of music, and he shared this passion with his family, friends and members of the Scott-Gallagher Soccer Club. From attending bluegrass festivals to watching his children learn to play instruments to hosting at-home gatherings of Scott-Gallagher families at the good ole "the Scott-Gallagher Bar and Grill" up in Florissant, Jim brought people together with his deep love of music.
Jim Scott and His Legacy
A true St. Louis legend, Jim Scott passed away peacefully on August 27th, 2019 at his home in High Hill, Missouri following a brave, lengthy battle with PSP (Progressive Supranuclear Palsy).
As his family considered options of how-to best honor Jim following his passing, they knew it had to include his two passions: soccer and music. In the soccer world, he gave his players the opportunity to play the game they loved at a high level, coaches the opportunity to coach competitive games and parents the chance to step back and watch their children grow in the sport. His love for music was evident as he continually shared his passion with his own family and the families of Scott-Gallagher. These two passions sparked the idea of creating the Jim Scott Music Festival to honor Jim, support the Living Legacy Scholarship Fund and showcase talented local and regional musicians.